How you can use Collaborate
Standalone Implementation
Collaborate's standalone implementation is perfect for small, medium, and large implementations that have multiple programs but don't need to communicate directly with other organizations that use Collaborate.
Collaborate for Networks is offered for groups that need to communicate and securely share sensitive data between other organizations that use Collaborate.
Statewide and municipal implementations benefit from being able to track a transient client base across two or more organizations, securely, and member centers will benefit by having immediate access to historical information from partner agencies.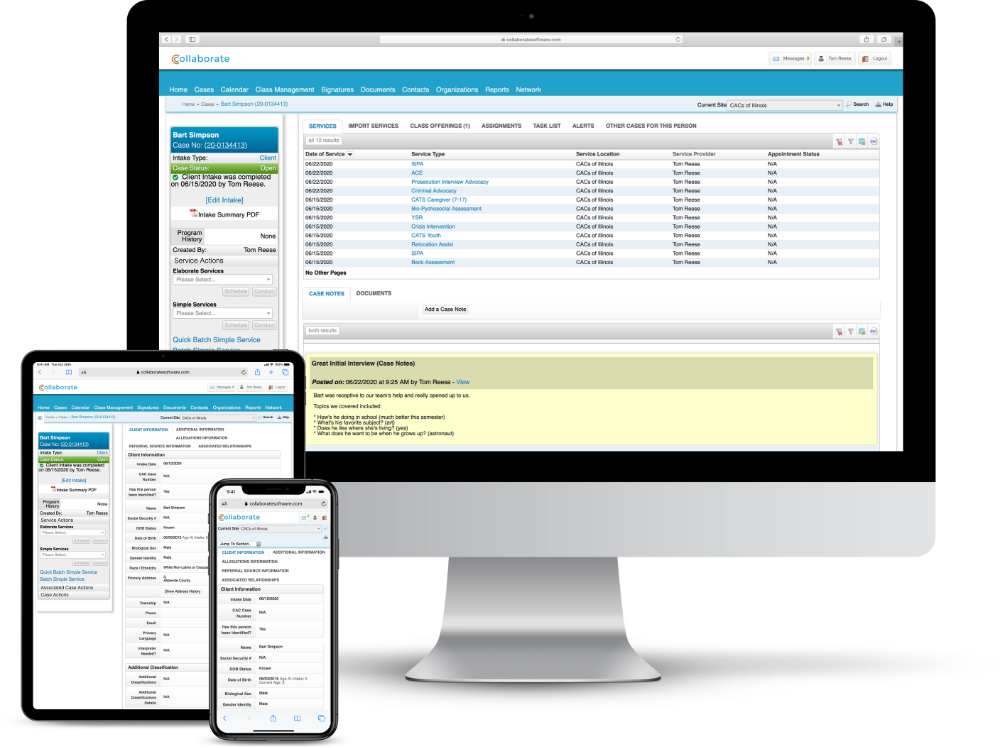 Customizable case management software for non-profits and social services agencies.
Track case information, all the way through intake, providing services, setting goals, and recording outcomes
Go beyond the data with intelligent core features such as: case history, medical exams, test results, custom reports & more
Our award-winning web-based solution is secure & easy to use, whether a novice or a power user
SAVE THE DATE! March 19-22, 2018, Huntsville, Alabama